[Extreme service speed city distribution] Komaga fights for Double Eleven quality logistics
"又要来了。 "Double 11 " is coming again. In each big promotion, in addition to the front-end warriors and strategic deployment, large quantities of goods will have a direct impact on logistics. In addition to the increased pressure on warehousing and transportation, the city's distribution will also face a huge test. Especially in the context of new retail, the desire for fast delivery is even more urgent.
,驹马又有哪些筹谋和优势? In the face of the upcoming Double 11 , what are the strategies and advantages of the horse? After many times of challenges in peak logistics, Juma showed its attitude to actively prepare for the Double Eleven, and brought customers assured services with the concept of "extreme service and speed city distribution".
First-line on-site office services
Having a stable, secure, zero-fault, and powerful transportation support system has become one of the keys for customers and merchants to win the Double Eleven campaign. In order to cope with the double eleven peak, Komaga prepared ahead of time and has been fully deployed in many cities. 个城市的规模覆盖运力优势,充足的运力储备,只为更好托付。 Standardized and customized services, as well as scale advantages in 61 cities across the country, and sufficient capacity reserves are only for better entrustment.
Behind every challenge is a gorgeous transformation. 个双十一了,为了一线服务更极致,前端运力、运营、科技等各大部门还联和办公,成立双十一专项保障组,运营人员早已驻场一线,全力保障前端业务。 This year is the ninth Double Eleven in which Komaga participated. In order to make the frontline service more perfect, the major departments such as front-end capacity, operations, and technology are also united and working together. A Double Eleven special security team has been established. The operating personnel have already been stationed on the front line. Fully protect front-end business. It also deployed employees to actively participate in the customer's double eleven service team and work together with their staff to truly integrate with customers. It guarantees to respond to customer needs at the first time, and the one-stop solution for people, cars, goods, and yards is highly praised and praised.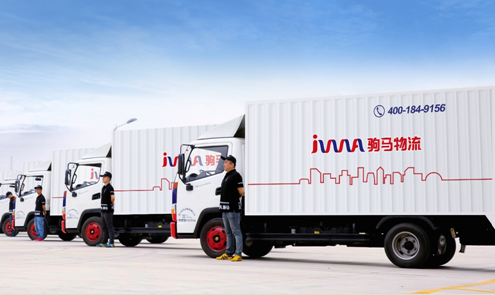 The customer actively interacted with Juma Fast, built a quick response team, and escorted the promotion of the Double Eleventh Day. I believe that Double 11 will achieve a good record.
More accurate product line services
In addition, with the increase in peak demand, the demand for customized service capabilities of urban distribution enterprises in multiple types of complex scenarios is becoming increasingly apparent. Compared with self-built transportation capacity, which requires huge manpower and material resources, Juma, which has been cultivating logistics scenarios for many years, has the greatest advantage of perfectly matching the needs of various customers.
" + "卡车租售"为核心模式,同时针对业务服务精细化运作。 For a long time, Komaga has adopted " urban distribution " + "truck rental sales" as its core model, and at the same time refined operations for business services. Facing the individual needs of different types of customers such as comprehensive large customers, logistics parks, e-commerce, new retail, fresh food, catering, etc., we provide standardized, large-scale, customized, cold-chain fresh, floor-to-door and other diversified customized products. Through the business flow and logistics in multiple scenarios to meet the needs of various customers. During the promotion period, as a carrier, Juma can not only guarantee the basic transmission station distribution work, meet the transportation capacity supply under tidal demand, but also ensure that e-commerce or The core business of express customers is running efficiently.
For a good logistics company to consider customers' needs in a holistic manner, it must be able to drive or enhance the overall supply chain development of customers. It is through standardized customization solutions, diversified "capacity" products, lean operation management, etc. that it effectively cooperates with customers to reduce costs and increase efficiency in the logistics process, and has continuously won the favor of more and more customers. Ensure that peak capacity is accurately matched to customers.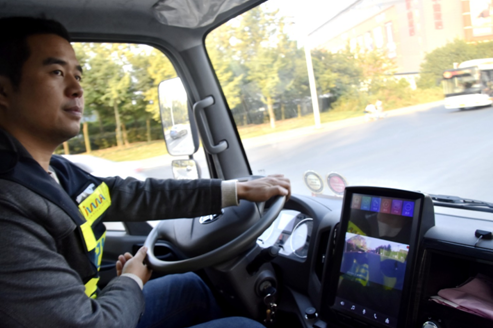 More comprehensive technology strength service is more efficient
Behind such a rapidly growing market, it is not only the upgrading of services, but also the continuous and iterative innovation of logistics technology. Smart logistics has transformed every link from order placement to transshipment, warehousing, delivery, and receipt, and controls the efficiency and cost of the entire chain.
Logistics technology has become smarter and more efficient after being polished by various e-commerce festivals. Based on business needs, Juma comprehensively considers a number of influencing factors, and optimizes globally through an efficient optimization algorithm to effectively reduce driving mileage and reduce vehicle costs. The intelligent wiring system helps to cope with wave challenges. Intelligent scheduling, the perfect matching of the waybill and the transportation capacity, responding to the strong demand in the market, effectively reducing scheduling costs and reducing scheduling errors. 、索尔系统,双SAAS驱动系统集群为全作业场景护航。 Aegis system, Aegis system, Sol system, and dual SAAS drive system cluster to escort the whole operation scene. 全程监控,让服务过程全程可视化,保证运输车辆准点率。 There is also TMS full-process monitoring, which allows the entire process of service to be visualized and ensures the punctuality of transport vehicles. Powerful technology blessing and lean management. More standard and efficient delivery services. Bringing real digital and intelligent upgrades to customers. Comprehensively guarantee the quality and cost of transportation services.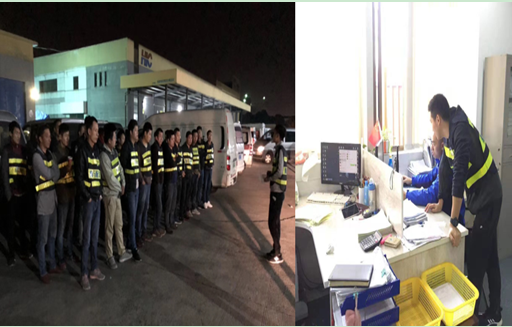 Double Eleven is approaching, and the peak car plan has been on the agenda. It is conceivable that the next hard work. 后的前后一段时间都是物流人最繁忙的时间,驹马的运营团队和司机们已准备连夜奋战在全国各地,只为不辜负每一个客户的信任,以极致服务在客户服务的水平上再创新高。 The period after Double 11 was the busiest time for logistics people. The operation team and drivers of Juma have been preparing to fight all over the country overnight, only to live up to the trust of every customer, to the ultimate level of service at the customer service Hit a new high.