Kumar's "Intelligent Capacity" Helps City Distribution Win Two More Logistics Service Awards
日,第八届供应链创新峰会2019中国聚焦&第五届物流创新峰会在中国上海隆重召开。 On May 16-17 , the eighth China Supply Chain Innovation Summit 2019 China Focus & the fifth logistics innovation summit were held in Shanghai, China. 供应链及物流专家,如阿里、菜鸟、京东、顺丰等行业的精英企业代表,从专业供应链&物流的角度出发,探索以客户驱动和技术驱动的未来供应链及物流。 The theme of the conference is "Towards an era of thinking about supply chain and logistics", focusing on the new situation of industry development in the new era, bringing together 700+ supply chain and logistics experts, such as representatives of elite enterprises in industries such as Ali, Cainiao, Jingdong, and SF. From the perspective of professional supply chain & logistics, explore the future supply chain and logistics driven by customers and technology.
As a benchmarking company for logistics distribution, the horse and horse group was invited to participate and won two awards, "China's Best Logistics Solution Enterprise of the Year" and "China's Best Logistics Supplier Enterprise of the Year". Liu Siying, senior director of the logistics market management department of Juma Group, delivered a speech at the "New Retail and New Logistics" section of the conference, sharing how Juma helped "all-round help new retail with intelligent transportation capabilities".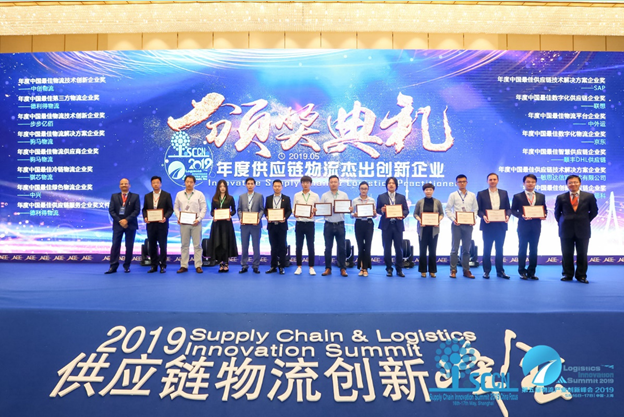 Komaga wins two service awards again
With its innovative logistics service technology and high-quality customer service level, Juma was awarded two service awards at a huge industry influential event, which is of great significance.
Since entering the urban distribution industry, Juma has cultivated urban distribution, and has always focused on urban logistics innovation and reform. It has created an "urban smart logistics ecosystem" and has used the Internet as a platform tool to continuously integrate various stages of logistics and the associated market value chain. Especially in recent years, with the innovative integration model of urban distribution and vehicle rental and sales, Juma has created a "smart capacity pool" to upgrade and upgrade traditional capacity, and precisely matched the target market segmentation needs with standardized capacity to achieve customized city distribution. Services to maximize resource utilization, reduce costs and increase efficiency, optimize the level of industrial operations, and efficiently meet customer needs.
Kuima has created higher value through technology innovation to empower the logistics sector. With fine operation management and continuous innovation and exploration in smart logistics technology and practice, it has become a benchmarking company in the field of urban distribution. Deserved.

Powering New Retail with Smart Capacity
Nowadays, with the advent of the era of intelligent logistics, the industry has higher requirements for platforms, operations, and operations. How can we seize opportunities in the new round of science and technology and industrial revolution to reduce costs and increase efficiency, and promote logistics development? Reaching a new stage is a concern for all industry participants, including Komaga.
Especially with the arrival of the fiery new retail trend, the intelligent and digital management of its core link capacity has always been difficult. In Liu Siying's view, it is necessary to integrate the scattered transportation capacity of society to serve the demand side, but the social transportation capacity lacks the characteristics of controllability, service capacity and creativity, and cannot provide high-quality and high-value services to the demand side. Therefore, it is the biggest demand of new retail enterprises to seek logistics service providers who understand both technology and controllable capacity and creative capacity in the market.
能"运力,将传统运力,从车辆完善的构建,以及灵活的业务搭配模式,对司机进行"标签化"管理,加以科技智能的运力匹配多维度进行运力智能进化,有效解决了这些难题,满足了客户弹性、场景、高频、品质等需求。 On the other hand, Juma redefines the " ZHI energy" capacity, and combines traditional capacity from the perfect construction of vehicles and flexible business matching models to "tag" management of drivers, and technology and intelligent capacity to match multiple dimensions for intelligent capacity evolution. These problems are effectively solved, and the needs of customer flexibility, scene, high frequency, and quality are met. At the same time, Juma's high-quality transportation services can not only provide high-quality logistics services, but also give new retail companies strong protection in value-added business expansion or ecological chain expansion.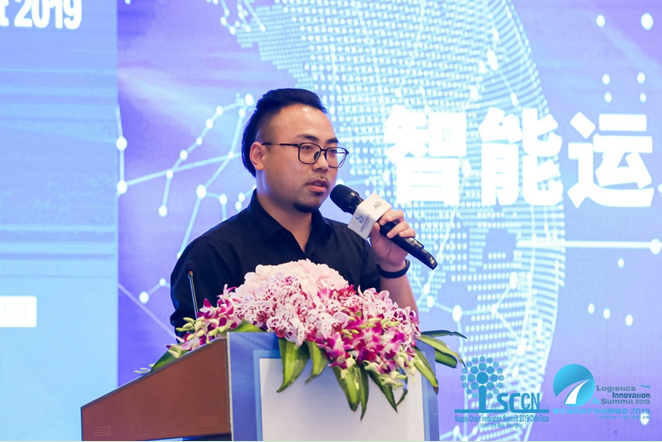 * Liu Siying, Senior Director, Logistics Market Management Department, Juma Group
Finally, Liu Siying also said that around the issue of upgrading the city's distribution capacity, Juma will continue to exert its strength and continue to innovate. Through a series of Internet of Things technologies and Internet products, the city's distribution process is truly digitalized and intelligently upgraded, enabling the entire business process to reduce costs and increase efficiency, bringing premium energy to customers.